Building a healthy and sustainable future
Danfoss futuristic HVACR technologies ensure safe, hygienic indoor conditions and thermal comfort of patients by maintaining precise temperature control and a clean environment, which contributes to the well-being of patients, doctors, and the medical staff and prevents the spread of diseases.
HVACR Systems for Hospital buildings
Indoor Air Quality (IAQ) plays a vital role to safeguard patients, as poor IAQ may lead to the spread of severe illness and the spread of air-related contaminations. Recent studies suggest that enhanced IAQ is highly effective in reducing aerosol transmission of COVID-19 viruses, results similar to vaccinating 50 – 60 % of the population.
Danfoss energy efficient HVACR solutions offer cutting-edge technologies for a reliable performance to meet the critical demands of 24/7 operating environment of healthcare facilities.
EllisCo Hospital HVAC solution helps achieve precision in temperature and indoor climate, thereby reducing the wear and tear losses and enabling safe and hygienic environment for patients, visitors, doctors and medical staff.
HVACR solutions for Hospital Applications
Chillers
Danfoss solutions for chillers encompass more than 70% of products for chillers. Danfoss chiller solutions empower you to optimise energy efficiency, reduce development time and obtain best-in class performance for all your HVACR requirements. Through Danfoss compressors, heat exchangers, valves and electronic control and sensors, we enable patients' recovery by providing better thermal comfort, indoor air quality and a safe environment.
Pumps
Danfoss AC Drives are designed to deliver high reliability, lower total cost of ownership and can facilitate energy saving to the extent of 30- 50%. VLT Drives have multi-pump controller systems where the pump cascade controllers distribute the operation hours equally among all pumps, thus reducing the wear and tear.
Pumps are equipped with a pre-programmed alarm system to indicate dry-run and pipe leakages and sensor based flow compensation features to make the Drives technologically adaptable to heavy working loads at 24/7 operating healthcare facilities.
Air Handling Units
Danfoss Pressure Independent Balancing and Control Valves (PICV) employed in the air handling units provides the best results for maintaining the most accurate temperature from AHU using both full and partial load settings to maintain hygiene and safe indoor climate in hospitals. Danfoss technology solutions provide reliable, cost-effective, and highly innovative solutions that accurately control the flow into the AHU so the exhaust air temperature matches the desired temperature.
Terminal Units
Danfoss facilitates high indoor comfort through hydronic balance, automatic balancing control valves and precise room temperature controllers. The fan coil units deploy the Pressure Independent Balancing Control Valves (PICV) to augment hydronic balance, in partial and full load conditions. Drives for fans will modulate the varying load to avoid the frequency bands which at times creates resonance and impairment in the ventilation system. Danfoss Drives help to maintain peak performance even in higher loads at energy-intensive healthcare facilities.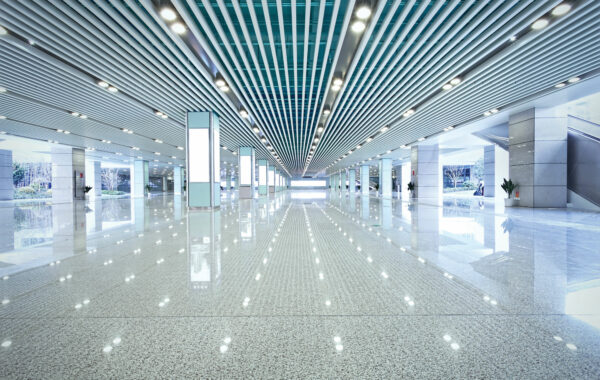 Refrigeration Solutions
Danfoss' energy efficient refrigeration solutions for cold rooms in hospitals are optimised for ammonia and other natural refrigerants to offer precision in temperature control thereby aiding in preserving human samples in a highly reliable environment. Danfoss' technologically innovative solutions ensure the least possible downtime for your critical Medical Refrigeration facilities. We are actively invested in R&D to find more alternative refrigerants with a realistic approach, highest safety and unprecedented system efficiency.
Elevators and Escalators
Danfoss AC Drives for elevators and escalators allow precise speed and motion control and enhanced safety during serviceability. Danfoss VLT Lift Drive (LD 302) designed specifically for elevators and escalators, ease the movement of patients, visitors and medical equipment. Therefore by choosing Danfoss as your Elevators and Escalators Technology solutions provider, you ultimately rely on best-in-class smoothness, least noise and safe performance, combined with magnificent cost savings.
Basement Exhaust Fans
Danfoss AC Drives which are used for basement exhaust fans at Hospitals provide extraordinary precision in regulating the fan speed and significantly reducing energy and operating cost, convenient interfaces, intelligent distribution, and the least operation costs. Intelligent exhausts controlled by Danfoss Variable Frequency Drives (VFDs) help in eliminating foul smells from medical wastes inside the premises while ensuring precise airflow functionality.
Cooling Towers
Danfoss VLT HVAC Drive on cooling tower fans, operates to cool down the condenser water in water-cooled chiller systems resulting in an efficiency of more than 20% as compared to conventional chillers. At Danfoss, we are dedicated to design Drives for cooling tower units that provide tremendously low noise levels during operation at the Hospitals so that the comfort levels of the patients and the medical staff can be enhanced.
Treated Fresh Air Units
Danfoss provides Variable Frequency Drives (VSDs) for Treated Fresh Air (TFAs) Units to support the Hospital ventilation system in maintaining good Indoor Air Quality (IAQ) and also ensuring energy efficiency in the overall process. Our innovative solutions for TFA are technologically advanced as they allow both heat (sensible) energy and moisture (latent) to meet the medical ventilation standards without raising energy costs.
VLT HVAC DRIVE FC 102
Designed to deliver high reliability and lower total cost of ownership across chillers, Air Handling Units (AHU), pumps, cooling towers and ventilation fans. VLT HVAC Drive FC 102 functions relentlessly under extreme climate conditions to deliver unparalleled performance even in harsh temperatures.
Condition-based monitoring detects anomalies real-time and reduces your downtime
Smart logic Controller analyses retrieved data for better building performance
IP 66 enclosures robust and reliable performance in the harshest of environments without derating
VLTR HVAC Drives feature several HVAC-specific communication protocols such as BACnet/IP
Integrated EMC filters minimse RFI to protect sensitive equipment from radiated emissions.