Reducing Unplanned Downtime
In this article, OMRON NZ country manager Lyndon Fowler explains how 'predictive' maintenance can help NZ manufacturers can stay ahead of the curve …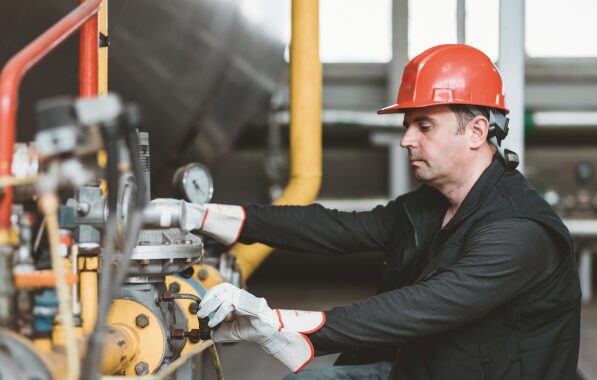 UNPLANNED machine downtime can be a major headache for manufacturers.
US research has shown 82% of companies have experienced unplanned downtime, which can cost a company as much as $260,000 an hour.The same research found that more than 70% of machinery   users were not aware when their equipment was due for maintenance, upgrade or replacement.
High-tech machinery is becoming more complex and many businesses lack specialised in-house engineering experience.The need for cost-effective and efficient preventative maintenance solutions has never been greater. But using labour to carry out periodic checks on machines can be costly.
Industrial equipment requires detailed maintenance to maximise its lifespan. Ageing equipment is one of the main causes of unplanned downtime. Manufacturers experiencing high maintenance costs can now benefit from a new strategy.
Continuous monitoring is the ideal solution
Traditional preventive maintenance methods take place at scheduled intervals and require skilled workers to complete time-consuming manual processes. Problems arising between inspection dates may go unnoticed, and companies may replace equipment prematurely.
Predictive maintenance, on the other hand, is a proactive strategy that involves evaluating your equipment's condition through continuous monitoring. The goal is to use real-time data to identify component failures early, reduce unplanned downtime and avoid costly repairs.
Advances in sensors, analytics, and communication technologies are making predictive maintenance increasingly practical and affordable for small, medium, and large manufacturing companies. With the latest state-of-the-art technologies manufacturers can stay ahead of equipment problems and minimise downtime.
Predictive maintenance can benefit a broad range of industries including food and beverage, pharmaceutical, packaging, digital and infrastructure.
At OMRON, we help companies tackle the challenges of unplanned machine downtime by migrating from preventative maintenance to more effective predictive maintenance strategies.
Turnkey solutions
OMRON offers several turnkey solutions equipped with Industrial Internet of Things (IIoT) capabilities that make it easy to continuously keep tabs on your power supply loads, motor condition and equipment thermal condition.
With 24/7 predictive maintenance you can:
·       Monitor equipment remotely
Omron's predictive maintenance devices allow multiple pieces of equipment to be monitored simultaneously using EtherNet/IP and Modbus TCP communication.
·       Reduce maintenance costs
By implementing predictive maintenance solutions, manufacturers can achieve significant savings relative to traditional maintenance by reducing manual inspections.
·       Reduce unplanned downtime
Real-time monitoring of actual machine conditions can significantly reduce the number of unexpected and catastrophic failures by catching abnormalities sooner.
With this approach you can efficiently monitor, track and analyse your production every step of the way. And efficient data management can help you to boost productivity and cut costs.
Protecting your valuable infrastructure and assets has never been easier or more affordable.