It's time to get excited about the All Whites.
That's been difficult over the last four years, as they have barely played (just six games since the epic contests with Peru in November 2017), but that will change soon.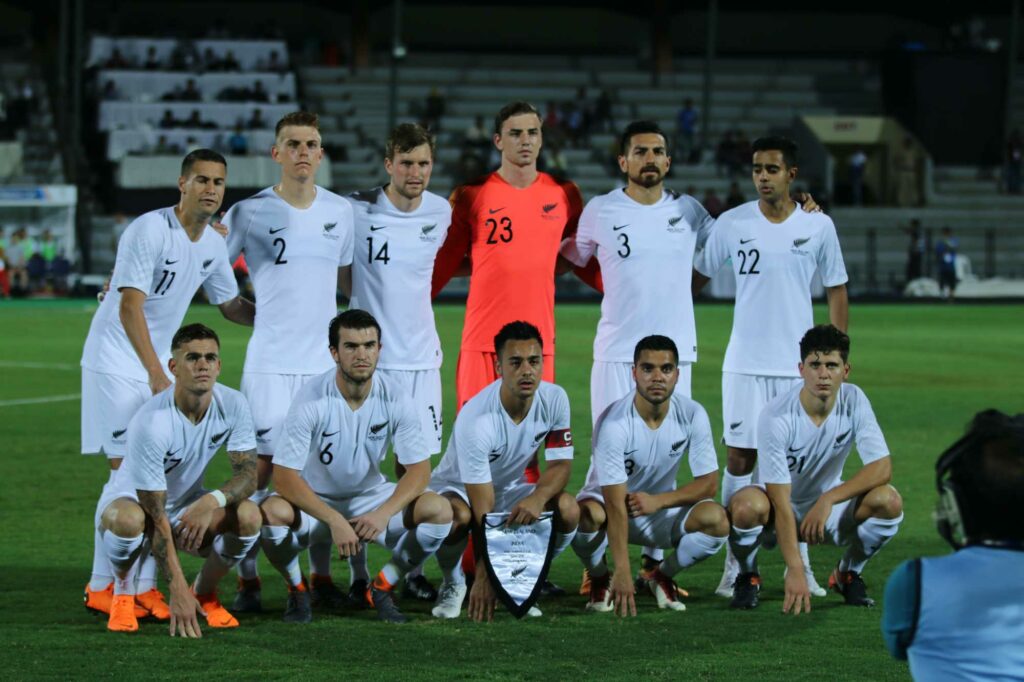 They are expected to be in action before the end of this year, probably in Europe, ahead of do or die FIFA World Cup qualification battles in the first half of 2022. That's right, the next Football World Cup is just around the corner. While the Covid pandemic has slowed everything down, the global football extravaganza is just over 12 months away.
It will be different, staged in the tiny Middle East state of Qatar.
There could be a Disneyland feel to the event, with a collection of pop-up stadiums in a country with no real football heritage, while thousands of foreign fans try to avoid heatstroke and seek out alcoholic refreshments, neither of which will be easy.
But it should be a great tournament – they always are. And unlike Russia (2018) and Brazil (2014), players won't have to deal with vast travel distances, which might help them produce their magic.
And best of all, New Zealand could be there.
It's their greatest chance to qualify since 2010, when for eleven memorable days in South Africa the All Whites stopped a nation, with three draws against Slovakia, Italy and Paraguay.
The attempt to reach the next World Cup always looked doomed. Coach Ricki Herbert failed to revitalise his squad, then lost captain Ryan Nelsen (retirement) and Winston Reid (injury). Worst of all, they drew continental powerhouses Mexico in the playoff.
Hopes were higher four years later. New coach Anthony Hudson completely overhauled the squad – some would say he went too far – and they had the benefit of three tough matches at the 2017 FIFA Confederations Cup (Russia, Mexico, Portugal) to prepare. But the die seemed cast when Oceania was grouped with South America for the final ticket. Taking on Peru was an daunting assignment, especially as talisman Wood was only half fit.
Next year's qualification draw has yet to be made, so we don't know if  Oceania's representatives will face a South American, North American or Asian team.
But whoever comes out of the hat, the All Whites will back themselves to surprise, assuming they progress through the first phase against their Pacific rivals.
This current squad could be one of the best we have ever seen, a hunch confirmed by their head turning performances at the recent Tokyo Olympics. It wasn't a full New Zealand team in Japan (it was an Under-24 side, supplemented by Wood and Reid) but was the nucleus of the All Whites.
Add in PSV Eindhoven's Ryan Thomas – arguably our best midfielder – and the likes of Sarpreet Singh, Michael Boxall, Tim Payne and Marco Rojas and it's a special squad.
Wood and Reid – the best Kiwi players of the last decade – are key. Wood (29) can trouble any defence and is still improving at Burnley, while Reid (33) is desperate for one last campaign after his injury issues.
The evolution of the All Whites in a decade is staggering. When Herbert selected the best 23 men for the 2010 World Cup, there were only six European based players. Nine were drawn from A League clubs, three from local football, two from the United States and a couple were unattached.
Hay's options are much deeper. A similar scenario would see at least 15 players selected from European clubs, a 150 per cent increase. That's symptomatic of the talent of this generation, who are getting chances in the Northern hemisphere at a much earlier age. They are thriving with those opportunities, which leaves New Zealand football on the cusp of a golden era.
Let's hope they get to shine in Qatar.