The lighting industry is in for an interesting 2022 and beyond. Due to the pandemic there was initially in 2020 a strong trend towards maintenance only of existing lighting systems due to economic uncertainty but as the year wore on there was an accelerated return to the long running trends already in play;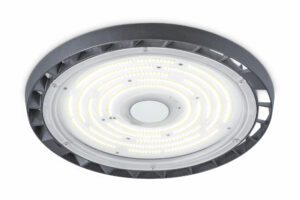 1. Continuing growth in LED penetration and a widening growth in the new and novel applications of LED solutions. This is clearly seen in the slow but gradual drop off in conventional lighting solutions as LED replaces them. On the other side of the coin, LED is doing things not previously possible, growing the lighting market in the process. For example, turning the side of the Ports of Auckland carpark into a four story high LED based moving/video art installation (lightship.co.nz) or the urban beautification of many of our community landmarks.
We no longer even look twice when the Sky Tower or Mt Eden is being lit in literally any colour imaginable, for whatever cause is deemed worthy. This is naturally in tandem with a move to more network-based controls that support this flexibility. Urban beautification has definitely moved a long way from simply throwing a few flood lights up and as a consequence there is a significant and growing interest.
2. Consumers are moving past simple functional illumination to beautification of personal spaces.
As an extension of the commercial trends above, consumers are increasingly aware of what is possible and are drawing inspiration from what they see downtown, creating their own personalised spaces in their backyards and interior spaces. There is significant growth in the breadth and capabilities of systems such as Philips Hue and Wiz due to these broad trends.
3. On the more commercial end of the lighting market, there are broadly two distinct sets of solution requirements emerging; at one end we are seeing lighting professionals pushing the boundaries on what is possible while at the other end, flexibility and adaptability is king. At the professional design level, lighting systems are now not just expected to be energy efficient, but contribute positively to the health and wellbeing of the occupants. This is well illustrated by modern buildings being designed and built right now that are specifying human centric lighting that is optimised not only for high CRI and low glare but also increased levels of melonopic lighting to support the circadian rhythm of its occupants (encapsulated by WELL standards).
In the specifier/designer led market, often bespoke fittings are required to deliver on the client's vision. As can be expected these fittings can have a not insignificant lead time that is generally factored into the overall building project.
At the other end of the market the professional contractor reigns supreme where the challenges are very different but no less significant. These challenges tend to relate directly to the practical delivery of a project on time and on budget.
This typically results in more "off the shelf" fittings with a wider range of functionality and low lead time that lends itself to a wide range of solutions. Covid and the resulting shipping delays and shortages has only accelerated the existing trend of light fittings that do more. This can be clearly seen with most of the major manufacturers now releasing fittings to market with multiple selectable colour outputs as well as selectable lumen outputs. A good example here is the soon to be released Phillips SmartBright Highbay that is colour selectable from 4K to 6500K as well as lumen selectable from 14K lumens to 28K lumens. What this means in practice is that the wholesaler only needs to stock one fitting and the contractor has a greatly simplified selection and installation process. This is extremely important as the contractor typically accepts and executes on projects in time frames that are a fraction of the actual lead time of the fitting from overseas suppliers.